Exciting news!
BOTTOM of the Stairs (located at 217 College Ave) in downtown Blacksburg is having a "soft opening" the first week of April for their new restaurant. They are going to donate 100% of the food sales (alcohol not included in the %) for the night of April 5 to the Mountain Bike Skills Park project!
The first 50 people to sign up for a 5-7pm seating and then 50 more for the 7-9 timeframe will be the honored guests. BOTS plans to be open to the public the following day so please support them even if you aren't able to attend the April 5th opportunity.
Be the first to respond by emailing:  recreation@blacksburg.gov
The names of the lucky individuals will be given to BOTS for confirmation.
Thanks for your support!
---
Join u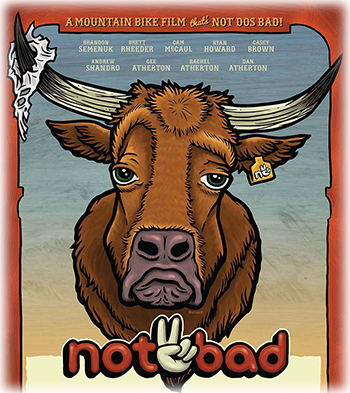 s under the stars as we screen the original Trek mountain bike film NotBad and debut the brand new sequel Not2Bad
Tickets are $10, available at East Coasters bike shop. All proceeds will be donated to the

Mountain Bike Skills Park project.
*Tons of great raffle prizes throughout the night!
1$ raffle tickets (proceeds going to Mtb. Bike Park project)
Thursday June 23rd
7-10 PM (Movie at 9PM)
2351 Glade Road
Blacksburg, VA 24060
For more information call:
540 951 2369
RIDE RIDE RIDE! The gang at Blacksburg Bike Party have a fun ride planned to the event. Check out their event page if you want to join the ride! Facebook event page here.
Click here for Facebook Event Page
Click here for Facebook Event Page
CHECK OUT THE TRAILER TO THE ORIGINAL NOT BAD FILM!